About Our Floor Sanding Specialists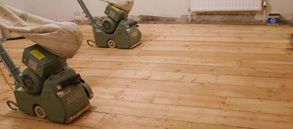 GJP Floor Sanding employs a small, dedicated team of floor experts who specialise in all areas of wood floor retestoration.
As a independent business, we realise the importance of a personable, honest and flexible approach.  We are committed to upholding the highest levels of workmanship across all aspects of our company therefore it is of critical importance for us to keep our floor sanding team at the top of their game.
Comprehensive Training

GJP Floor Sanding's staff are trained in every aspect of surveying, quotation, customer care, health/safety and, crucially, the floor sanding and finishing processes.  Training is conducted in house, our trainee floor sanders work alongside our experienced team members for at least six months before being sent to manage and carry out floor sanding projects of their own.
Our Training Process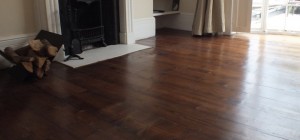 The training of our staff includes the correct preparation of the floor underneath the wood to be sanded, and primers are applied in the correct circumstances. Our trainee floor sanders become experts in their subject, learning about oils, waxes, stains and abrasives, and train in the repair and maintenance of newly sanded  wood floors.
Trainee staff shadow our fully qualified team we are satisfied they are capable of managing sanding projects of their own.
GJP Floor Sanding strives to ensure that each and every project is treated with the same care and dedication so that it may be completed with true professionalism and expertise.
Our reputation is extremely important to us, and we remain as passionate about our service as ever. This, in turn, means that we train our staff as thoroughly as possible to ensure high standards in all aspects of our services.
We pride ourselves on a high standard of customer care, using the very best equipment while following the strictest Health and Safety practices.
The floor sanding team members restoring your wood floors are experienced in all kinds of floor repair; including preparation, fireplace and hearth removal, sanding, staining and buffing. They are well trained to spot issues with damp, wet rot and rising damp, or wood decay or damage from animals, parasites or tree roots and subsidence in your home's foundations and will advise you on the best possible solutions to treat these problems before ever embarking on any cosmetic work.
Why not give is a call today for free floor restoration advice or an obligation free quote?